Pregnancy Chiropractic at Family Wellness Chiropractic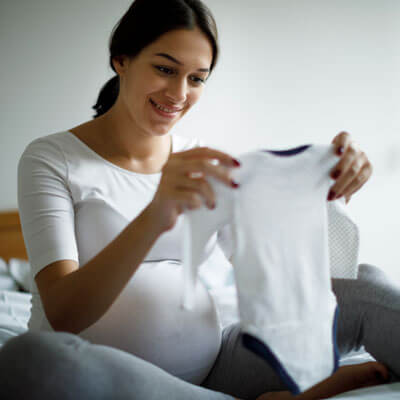 When you're pregnant, your body undergoes many changes in a relatively short period. All that changes a lot for your body and nervous system to adapt to, and many of the side effects of those changes—like swelling in the joints, ligament laxity, postural changes and a shifting center of gravity—can affect the alignment and balance of the pelvis.
With regular chiropractic care during pregnancy, we can help address those issues to restore proper pelvic balance and alignment. Not only does this help you feel more comfortable, but it also allows your baby more freedom to move and get into the best position possible for birth.
NEW Patients

Research has shown that women who receive chiropractic care consistently while pregnant have easier, faster labors and quicker recovery times.
Our Approach
At Family Wellness Chiropractic, our chiropractors are certified in Webster Technique, a specific analysis and adjusting method that focuses on restoring alignment to the sacrum and pelvis.
We also use special tables with a breakaway section for your belly, as well as pregnancy pillows, to help you be as comfortable as possible during your adjustments.
Most of our moms-to-be tell us they love being able to lie facedown for a few minutes!
What to Expect
At your first visit, you'll consult with the doctor to discuss any issues you might have and how we can help. We'll do thermal and muscle scans (these are zero-radiation, completely non-invasive scans safe for both you and your baby) to help locate any areas of imbalance in your body and nervous system. We'll go over the scans with you, answer all your questions and, if you're ready to begin, we'll adjust you at this first visit.
The frequency of your visits depends on how you feel and function, and your care will be tailored to your needs at each appointment. We typically see our pregnant patients anywhere from once a month to twice a week, with more frequent visits as you get closer to delivery.
Book Today
We'd love to help you and baby during this incredible time in your lives. Contact us today to schedule an appointment.
CONTACT US
---
Pregnancy Chiropractic Birmingham AL | (205) 991-7374