Chiropractic Care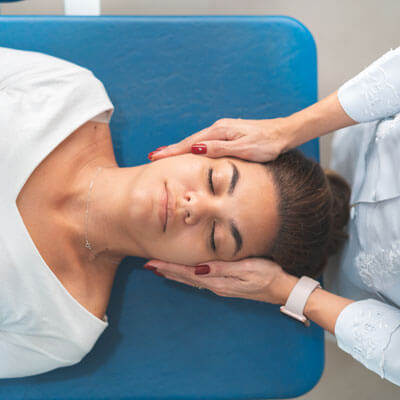 Your nervous system is the key to how well all the organs, tissues and cells of your body function. Various types of stress can cause blockages in the nervous system, which in turn can impair your body's ability to function optimally and heal itself.
Chiropractic adjustments to joints of the spine or extremities help clear out these blockages and desensitize your nervous system so your body can heal faster and more effectively. When your nervous system is operating at its highest level, the rest of your body can also function more appropriately.
NEW Patients

Our Approach
At Family Wellness Chiropractic, we tailor care to each patient's specific needs and circumstances. Offering various safe, gentle adjusting techniques allows us to provide the specific type of care you need. Our chiropractors are certified in Webster Technique, a specialized analysis and adjusting method used during pregnancy. In addition, we offer:
Activator Methods®
Cranial Therapy
Extremity Adjusting
Gonstead
We also have special tables with breakaway sections, as well as pregnancy pillows, so our moms-to-be can lie facedown comfortably and safely at any stage of pregnancy.
Who We Help
We are a true family practice, offering care for patients of all ages, starting from day one. Our focus is on providing natural care, along with education, to help families create healthier, wellness-minded lifestyles. Many of our patients come to us for help with issues such as:
Back pain
Carpal tunnel syndrome
Headaches
Migraines
Neck pain
Pregnancy discomfort
Pinched nerve
Sciatica
Scoliosis
Slipped disk
Stress
Whiplash
We also offer pediatric care to address a wide range of childhood conditions.
Not a One-Size-Fits-All Approach
Not only is your care customized specifically for you and your needs and goals, but it will likely vary from visit to visit, depending on what your body needs each day. We take the time to listen and find out what's going on in your life, so we can help you create true wellness, rather than simply addressing illness.
Schedule Today
Contact us today to book an appointment for yourself, or for your entire family.
CONTACT US
---
Chiropractic Care | (205) 991-7374