Birmingham Chiropractor : Dr. Janice Bailey
"I am thrilled to welcome you to Family Wellness Chiropractic!"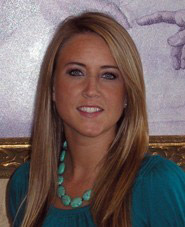 As a child, I can remember being very sick and fatigued, especially during the cold seasons. Growing up, I can recall being on an antibiotic, cough syrup, or a stomach remedy for the majority of each year and my siblings and I were always passing coughs and colds around like candy. My mother, as all good mothers would, put her errands on the back burner consistently to take care of us. It was a constant cycle, working day and night, but never getting much of anywhere because by the time one of us was healthy, another one was just catching it.
A Chiropractic Family
In the late 80's my aunt, Dr. Lauren Bourgeois, graduated from Logan College of Chiropractic and moved back to Birmingham where her family lived. My mother, like most parents, knowing very little to nothing about chiropractic, but being purely supportive of her sister, started bringing us all in after school for regular check-ups, not really expecting to see much change. After a few months, to her surprise, and she will tell you this to this day, "this was the first time that she wasn't nursing a sick child back to health or taking one of us to the doctor." She not only noticed a change in our health but also in our behavior at home. We were focusing better at school, had more energy to play, and had less absences and less school work to make up. She was so impressed with the results that she decided to keep us on schedule every week until I was out of high school. I will tell you that to this day, I cannot remember the last time I've had an antibiotic, a cold for longer than 2 days, or really even been sick but once every other year or so. My immune system has been super charged ever since my mom made the smart decision to bring us in.
My Decision to Become a Chiropractor
A few years into undergraduate I really started to think about what I wanted to do with my life. Growing up I had always dreamed of being a doctor or surgeon but as the years passed I realized that I had a phobia of blood and needles. I started thinking about my life and how much chiropractic had really impacted me, how much time my aunt spent educating us over the years on how the body works and how much sense it really made to ensure that your nervous system was functioning with no interference. How simple "correcting the cause of your problems instead of covering them up with medication." The thought really started to resonate with me and I committed to doing whatever it took it make it happen. I picked up the phone and immediately called my aunt and told her that I was seriously considering being a chiropractor. She was enthralled! She immediately started making plans to bring me out to the different chiropractic schools to pick the best one for me and started making future plans for practicing together.
For those of you who had the pleasure of meeting her, you know that she was a very enthusiastic person, grounded in goal setting and had the motivation and determination of twelve of the most successful people I know. Her clinical skills surpassed most and she was so very passionate about helping not only mankind but also animals too. She was certified in pediatric chiropractic as well as animal chiropractic and never stopped educating herself. She truly cared about the health and well-being of so many of us and we all held her dearly to our hearts.
Back to Birmingham
I graduated from Life University – College of Chiropractic in Atlanta, and have moved back to Birmingham. I am now practicing in the exact location that I grew up in, getting my regular adjustments and seeing my aunt. I have seen all of the changes this place has undergone since opening and most of the patients are now like family. I look forward to seeing those ever so familiar, smiling faces each day and it is truly inspiring to know that she affected as many people as she did and that they really grasped the chiropractic message from her. They understand their care and they value it as much as she did. It is such a rewarding atmosphere to know that she fought so hard to hold on to keep the practice open so that I could come in and keep it running. Our original dream was to work side by side one day, spreading the inspirational message of your body's astounding ability to heal itself all over the Birmingham area. While I know that dream will never play out to the extent we both envisioned, I do know that God had other plans in mind and now, even though we will not be able to work side by side, instead; she will work through me, touching every practice member that I touch.
Pediatric and Prenatal Care
I am realizing in myself a lot of the same characteristics and ideals that she held. I am most passionate about working with the pediatric and pregnancy populations. I am an active member of the International Chiropractic Pediatric Association and am completing my continued studies in Pediatric Chiropractic this year. Before graduating, I completed a six month internship in a very well-known pediatric chiropractor's office, Dr. Pamela Stone, who taught me a wealth of knowledge, allowed hands on experience and became a great mentor. It was a very rewarding place to be and I miss the patients dearly everyday. To me there's nothing more rewarding than seeing a child going from being very sick and suffering to having the life light back up in their eyes and to start playing like a child again.
I am certified in the Webster's Technique which is a specific chiropractic adjustment that reduces interference to the nervous system and balances maternal pelvic muscles and ligaments. This, in turn, reduces torsion on the uterus, a cause of intrauterine constraint of the developing fetus and allows for optimum fetal positioning in preparation for birth. And I am planning in the very near future to pursue an animal chiropractic certification. I am very passionate about what I do and I love helping people obtain a better quality of life. I could not ask for a more rewarding career choice or for a better mentor then was given to me growing up all of those years. I know that I was meant to continue the legacy that was once started by an incredible lady who had so much love to give to the world!
Give our Office a Call!
If you have been considering starting yourself or your family under chiropractic care to reap the many benefits of regular care, there is no better time than NOW! We would love to meet you and possibly add you to our growing family of practice members. If you're still trying to make a decision but want more information, please give our Birmingham chiropractic office a call to schedule a free no obligation consultation with me to discuss your needs and concerns regarding chiropractic care.
---