Birmingham Chiropractor : Dr. Keeley Collett
Dr. Keeley is excited to serve and educate the Birmingham area on the principles of natural healing and chiropractic. She is dedicated and committed to helping families live healthier, happier, more productive, and higher quality lives.
Education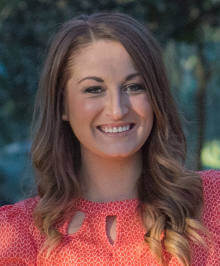 Born and raised in Auburn, Indiana, Dr. Keeley Collett received her bachelor's degree from Indiana University and shortly after, moved to Atlanta to attend Life University, where she graduated as a Doctor of Chiropractic. Dr. Keeley has extensive training in multiple techniques and has taken hundreds of hours of post-graduate seminars on the topics of pediatrics, pregnancy, nutrition, sports performance and injury prevention. During school, she participated in the International Chiropractic Pediatric Association Club, where her passion to treat children and pregnant women grew. She went on to do her internship with one of the best pediatric and prenatal chiropractors in the Atlanta area with whom she honed her skill. After graduation, she moved to Savannah, Georgia where she worked and learned from a doctor with over 25 years of experience.
Outside Of The Office
In her free time, Dr. Keeley likes to ride her bike, paddle board, hike, travel, and spend time with her family and friends.